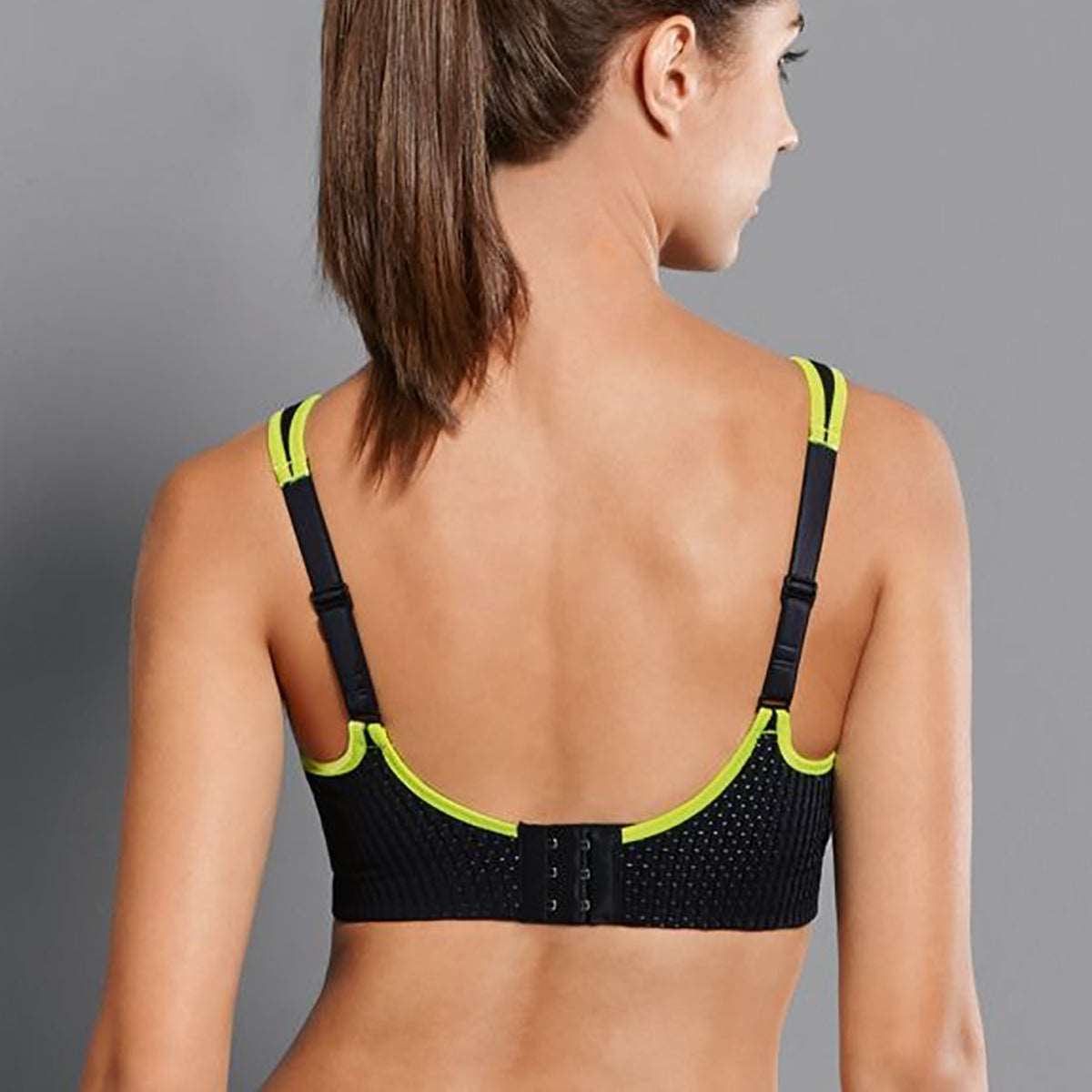 Anita Air Control DeltaPad Wireless Sports Bra
Anita sports bras reduce undesired breast movements caused by exercise up to 78%. With optimum support, outstanding fit, and breathable, moisture-absorbent materials, Anita is a top choice for sports bras.
The Air Control DeltaPad sports bra is a game-changer with the innovative DeltaPad molded cup, designed exclusively for Anita.
Beloved by Roxy Earle (@luxuriousroxy) of The Real Housewives of Toronto and the #mysizerox movement, this sports bra passes the "jump test" and keeps the girls in place during any intense workout.
Style# 5544
Style: Wireless Molded Cup Sports Bra
Fabric: 50% Polyamide, 35% Polyester, 15% Elastane
Design: The DeltaPad foam cup provides optimum support and maintaining the perfect body temperature. With its triangular shape, breathability and cut-out sections at the bottom and to the sides, the cup guarantees permanent air circulation.
Fit and Tips: Ergonomically shaped straps are fully padded and come in two widths depending on sizes
Anita Air Control DeltaPad Wireless Sports Bra
Love love love this sports bra!
Style and support!
This is my go to bra. This is my third as I use them for daily wear and working out. It looks great and feels great. Worth the investment!
Supportive & comfortable
The mesh is breathable, the shoulder straps are wide and comfortable.
The cups have just enough padding to mask nipples which I prefer.